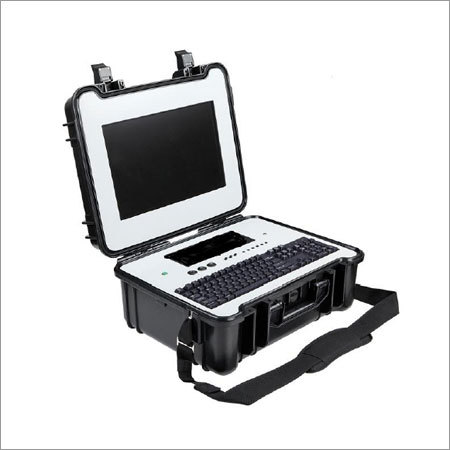 Product Description
If you are finding out a case that protects your laptop, monitor, computer, and other high precision equipments from high impact, water, moisture, and other damaging contents, then Portable Computer Cases are a must try. It has sufficient space to store said equipments inside perfectly. Having soft foam protection, the stored devices cannot be broken. Its dust proof & waterproof function does not allow dust & water inside the case. The Portable Computer Cases have firm grip handle and high strength strap ensure easy carrying.
Specification :
IP Rating : IP67
External size (WxDxH) : 512 x 430 x 242mm
Internal size (WxDxH) : 461 x 346 x 221mm
Tightly Seal: Dust & Water resistance, IP67.
Durable: Doesn't contain any metal substances hence it doesn't rust or corrode.
Operating temperature -40o - 80o
ROHS certified.
Wide spectrum of usages:
For Industrial application: Oil & Gas, Substation, Data Centre, Power station, Offshore Marine, and places that faced extreme atmospheric condition. Elegant box provides outstanding protection for equipment & instruments, to ensure all functions are deliver smoothly.
For Civil Service and Military application: Mainly designed & developed for outdoor surroundings on all kinds of mission deployment.
For other outdoors activities: Whether it's hiking, picnic or outdoor excursion, this case ensures the durability & reliability of instrument when carrying from one place to another.
OEM equipment customization: This type of case can also be custom-made to OEM requirement. This comprises the design, colour, logo, shape, and the inner compartments upon request.
Contact Us
No. 8 Longchang Road West, Pingpu Industrial Park, Dabu Village, Sanxiang Town, Zhongshan, Guangdong, 528463, China
Phone :86-760-85898802